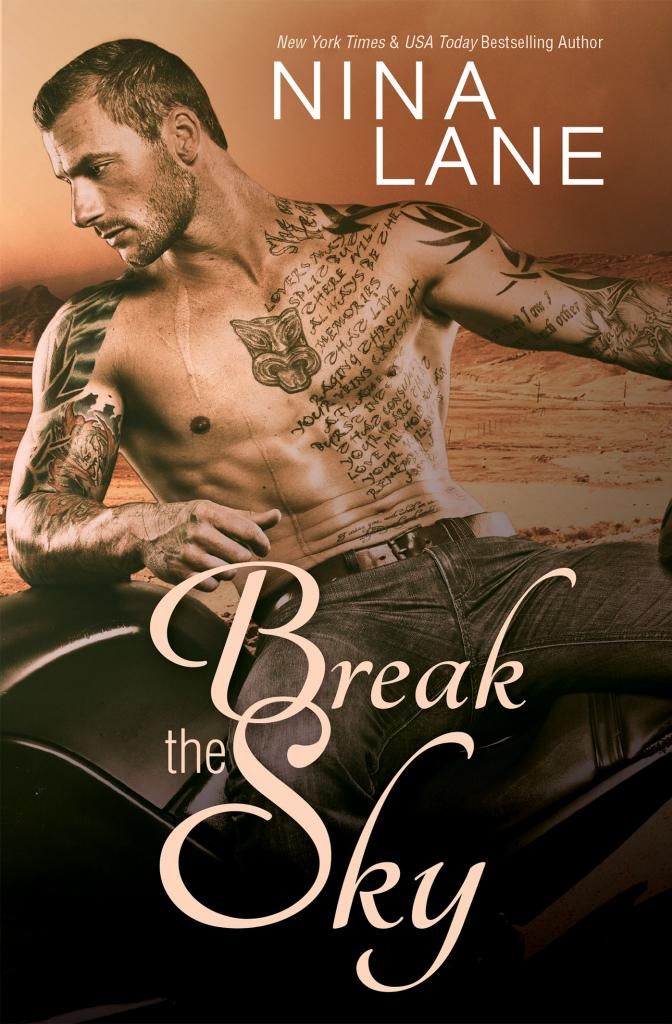 Title: Break the Sky
Author: Nina Lane
Genre: Adult Contemporary Romance 18 +
Publish Date: July 29, 2014
Publisher: Snow Queen Publishing
ISBN: 0990532461 (ISBN13: 9780990532460)
~Synopsis~
"Do you ever let go, storm girl?" he asked. "Ever lose control? Ever surrender?"
"Never," I whispered. "I never surrender."
A smile of both promise and warning curved his beautiful mouth.
Atmospheric scientist Kelsey March is under siege. Her tornado research project is on the skids and she's fighting conflict in her university department. So when irresistible bad boy Archer West suggests a hot, wild fling while he's in town, Kelsey is unable to resist his sexy offer.
Kelsey and Archer embark on a intense, exhilarating affair. But soon their differences and private battles encroach on their desire, and Kelsey discovers she is caught in a storm she can't control...
BREAK THE SKY is a standalone Spiral of Bliss spin-off novel from New York Times and USA Today bestselling author Nina Lane.
Purchase Links
Ever since I first saw Nina Lane's name, I've wanted to check out her work. I wasn't a big fan on her covers from the Spiral Bliss series, so I've never read her work prior to Break the Sky but now that I've read it, I'm going to have to go back and read her other work. This book was nothing short of AMAZING!
There's hot sex, passion, intensity, a storm chaser, and then there's Archer. For Atmospheric scientist Kelsey March, she's used to being in control. Her life has structure and she's head of the Spiral Project. There's just one problem, her funding has been pulled and now the once in control professor feels her control slipping away. Shes been in control of her life for years, ever since she went off the deep end and Dean West helped to save her.
She wasn't expecting Archer West, Dean's brother to roll into town after their one encounter in a bar. But he does and quickly her life spins out of control. She doesn't want to be attracted to him, having given up on bad boys a long time ago and it doesn't help matters that his brother has been telling her things about Archer for years. What starts off as Kelsey trying to stay as far away from Archer as she can quickly turns into how quickly she can end up in his bed.
But their affair is supposed to only last while Archer is in town fixing his brother's house. He has plans to leave the moment it's done. Their relationship wasn't supposed to turn personal it was just supposed to be about sex. But what relationship stays 'just about sex'? Join Archer and Kelsey as they navigate the many twists and turns of life and chase not only real storms but the storm brewing between the two of them and around them.
Oh. My. God. Archer West is my new favorite book boyfriend. He's alpha, he's hot, and he rides a motorcycle. What more could I want? Then he opens his mouth and orders Kelsey to surrender to him. I about died. Nina writes an amazing story about amazing characters who are searching for their place in life as it throws them into the many twists and turns that want to rip them apart. I highly recommend this book and I give it 5 stars. I cannot wait to see more of Nina Lane's work in the future.
***Complimentary copy provided by author in exchange for a honest review***
About the Author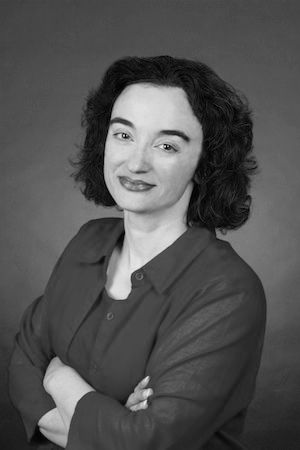 New York Times and USA Today bestselling author Nina Lane writes hot, sexy romances and spicy erotica. Originally from California, she loves traveling and thinks St. Petersburg, Russia is a city everyone should visit at least once. Nina also spent many years in graduate school studying art history and library sciences. Although she would go back for another degree if she could because she's that much of a bookworm, she now lives the happy life of a full-time writer. Nina's novel The Erotic Dark hit #1 on Amazon's Erotica Bestseller list. Spice Box box set which included Arouse was #6 on the New York Times Bestseller list and #13 in USA Today.
Connect with the Author
Remember to sign up for Nina's Newsletter so you never miss a exclusive news.